To not be able to move or get out of bed for about 3 years... it took everything I love. The staff at Palm Beach Spine & Diagnostic Institute gave me a lot of hope. It took a few weeks and I started to feel better. It was miraculous. I danced... hiked ... doing kung-fu again ... it's definitely worth it. You can't put a price on feeling good. You cannot put a price on your health.
I have not had pain of any extent for the last 6 month. Personal service is the thing… his technique definitely worked for me. They have been absolutely first class.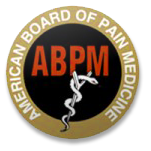 Common Back / Joint Pain Conditions
Back & Joint PAin – Informational Videos
Want to learn more about common back /  join pain conditions and treatments before you call? We posted informational videos on topics like Car accidents, herniated discs, sports injuries and more. We also included some television news reports featuring Palm Beach Spine & Diagnostic Institute and radio shows featuring our Dr. Gorfine. You can view them clicking a button below. 
Palm Beach Spine & Diagnostic Institute 

Specialties
Dr. Gorfine recently retired from Florida Spine Associates. For more information and continued treatment options, please contact Florida Spine Associates at 561-495-9511 or https://www.floridaspineassociates.com/
read more