What People Are Saying About Our Non-Surgical Orthopedic Practice
To not be able to move or get out of bed for about 3 years... it took everything I love. The staff at Palm Beach Spine & Diagnostic Institute gave me a lot of hope. It took a few weeks and I started to feel better. It was miraculous. I danced... hiked ... doing kung-fu again ... it's definitely worth it. You can't put a price on feeling good. You cannot put a price on your health.
I have not had pain of any extent for the last 6 month. Personal service is the thing… his technique definitely worked for me. They have been absolutely first class.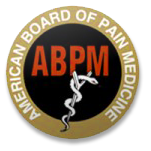 Vine referido por el quiropractico que me sugirio que me hiciera terapia de injecciones para el dolor de
cuello y espalda luego de haber sufrido un accidente de auto, llegue hace 1 mes con fuerte dolor de
lumbar y cervical inmediatamente despues de aplicar la 1ra session los resultados fueron sorprendentes
para mi, recomiendo ampliamente estos tratamientos son 100% efectivos contra el dolor. (see translation to the right)
[translated from Spanish]: I came referred by my chiropractor. He suggested doing therapy and injections for the pain in my neck and back, after I was involved in a car accident. I came here 1 month ago with a really strong pain in the lumbar and cervical area. Immediately after the first injection, the relief that I felt was surprising for me. I will recommend these treatments; they are 100% effective for the pain. 
I had a car accident which left me in much pain. After physical therapy I was instructed to come to see
Dr. Gorfine. I had injections which now allow me a major decrease in pain and add an extra day to work.
I'm a nurse and with the long hours, I don't notice the pain that I had before the injections.
Thank you to your staff. They make you feel part of the family.
The radiofrequency injections that Dr. Gorfine has been doing on my lumbar and sacroiliac areas has
been very helpful and relieves my pain within hours of the procedure and 4-6 weeks later I can do all my
regular routine things like walking, up and down stairs without pain and no need to taking any narcotics.
I highly recommend this method of pain management because it definitely has given me much relief for
at last 7-8 months. I have been coming here since 2006 and the staff has always made me feel right at
home. I thank each and all of them for all their hard work.
Dr. Gorfine and his staff are phenomenal! I'm very blessed for them to be an integral part in
my recovery. I came to the practice in tremendous pain in my hip, leg and back. I suffered all
day, every day. Over a year later, I'm now almost myself again! I'll be seeing them soon!
Me siento bien contento por la manera que me siento. El dolor se fue y puedo trabajar horas normales y tener una vida normal. Les diré a todas las personas que conozco que buena son las inyecciones trabajan y se los mencionare a todos los que necesiten. Perfecto cuidado, perfecto doctor y perfecto personal.
I feel great.  I was able to take my European trip.  I walked six miles a day and I generally feel like a new person!
Dr. Gorfine and his staff have been awesome throughout my visits to Palm Beach Spine & Diagnostic Institute.  All the procedures have been thoroughly explained, leaving no question or doubt as to what is going to happen.  The entire staff has always been very helpful and courteous, whether in the office or on the phone.  I have had much relief with my problem areas since my treatment began at Palm Beach Spine.
Extremely satisfying experience. Dr. Gorfine and his entire staff are courteous, professional and caring. I would highly recommend Palm Beach Spine & Diagnostic Institute to anyone experiencing back pain.
I was referred to this clinic for my neck and back pain. The staff is very friendly and professional. When I had my procedure, they took great care of me, as if I was one of their own. My neck and back feel better and this is the beginning towards a road of recovery and wellness.
When I first arrived to Dr. Lawrence Gorfine's office I was in terrible pain. I couldn't walk. After receiving treatment for the lower back, right side, I started to feel a little better. I thought the pain would never go away. The weeks went by and the pain slowly started to leave. To all my family and friends, I would recommend you to come and visit Dr. Gorfine and the wonderful staff, they are all great!
It's sad that the only time I come in, is when I need to see a doctor.  The staff is really friendly and personable.  The doctor is good at what he does.  I would recommend Palm Beach Spine & Diagnostic Institute to anyone who needs a good doctor.
I have had many epidural treatments with cortisone and the pain relief was only short lived. Dr Gorfine suggested and gave me radiofrequency treatments. The pain relief from these treatments was much more effective and the pain relief lasted much longer.
First, I would like to say "Thank God" for the Palm Beach Spine & Diagnostic Institute and their staff, Dr.
Lawrence Gorfine and all the other medical staff there. When I first came to the Institute I could hardly
raise my right arm in 2013. Now I am doing so much better. The have love and care for all their patients
and make you feel very comfortable. I know of no other place I would rather have gone. Thank you all
for being who you are. God is well pleased with how you handle his people.
Dr. Gorfine has been the best. After procedure I felt great. Thank you to all of them. The staff has also
been great. Please go to Dr. Gorfine, I highly recommend him.
Dr. Gorfine's knowledge, skill and ability is the BEST I've experienced the past 50 years. He is unique in
explaining the medical terms and conditions into every day language to be clearly understood by
patients. When counseling me, Dr. Gorfine combined a deep personal care with a little humor. He's the
absolute best!
I had a terrible accident.  Dr. Gorfine and his institute and his staff knew exactly how to correct my lower back and my walking problems. I am back to a normal life and doing any number of things I wasn't able to do with my pain: horseback riding, boxing, the gym, mountain climbing… I highly recommend him.
I was recently in a car accident and started seeing Dr. Gorfine for back pain. I am so glad that I did.
From his front office staffs to everyone involved in helping me get better, the experience has been
wonderful. They are a caring, patient and terrific group. I am still undergoing back treatment and each
visit has been a pleasant one.
"Making a bad situation good" I have been a patient of Dr. Gorfine's for 6 months. The purpose of my
association was/is to relieve pain in my neck and back incurred due to an auto accident.
Dr. Gorfine and his most professional staff were able to relieve pain while additionally make a very
nervous patient comfortable while undergoing treatment.
What an incredible feeling to walk out feeling pain free in my lower back.  The staff & Dr. Gorfine are wonderful!"
Dr. Douglas MacLear has been helping me for over a year dealing with the whole body part pains. He is
very kind and patient and has helped me to deal with trying to work. The staff is exceptional and very
accommodating with any questions, issues or scheduling. The office is very clean and I do not feel
uncomfortable being there for my procedures. All appointments are on time which makes it easier for
people with pain issues.
My first experience when I visited the office was that it was very nice and comfortable. The physicians
are excellent and the staff is nice and charismatic. They all make the patient feel good and comfortable,
explaining the whole process. It is the best experience I had in a Drs office.
I can't say enough good things about my experience at Palm Beach Spine & Diagnostic Institute. Dr.
Gorfine and the entire staff has been a "BLESSING". When I first came here about two years ago I was
overmedicated on pain pills and contemplating surgery. After thirty days I was completely off all
medication and so far have avoided surgery. Thank you for helping me with my recovery.
Dr. Gorfine and his team are awesome. When I first came to his clinic, after the car accident that I got
into, my neck and my back were hurting so badly. Dr. Gorfine had treated the injured areas gently and
helping my pain go away without having a surgery.
I think one of the best part of my treatment here at Palm Beach Spine & Diagnostic Institute is the
warm and friendly staff. The nursing staff makes you feel at ease and comfortable. That you are in
comfortable hands. As for Dr. Gorfine, he reminds me of Papa Smurf. He is attentative to your needs,
carefully explaining every little detail . Above all, listening to the patient is his strongest asset. Kind and gentle are top on the list in today's 21 st century doctor/patient relationship.
Dr. Gorfine is the most caring and compassionate doctor you can ever find, he really understands pain and how miserable it can make your life, so he works with you until your pain is gone. These days is almost impossible to find a doctor that give you more than 10 minutes, Dr. Gorfine listens and talks to you for as long as necessary to understand your pain, from the beginning you'll notice the difference between regular doctors and one who really cares like him.
Thanks Dr. Gorfine
I personally believe you can tell a lot about a doctor by the staff, a staff that is cheerful and caring. That was my experience as a patient at the Palm Beach Spine & Diagnostic Institute."
The care and kindness I have received from Dr. Douglas MacLear and all the staff at Palm Beach Spine & Diagnostic Institute far exceeds any medical facility I have ever been involved with. We all fear the unknown but Dr. MacLear, with his knowledge and gentle manner take that fear away. I no longer live in pain thanks to them. All the staff, nurses, techs and even the finance department are like a big happy family and that's how they treat their patients.
For the past five years I have been dealing with severe lower back and left leg pain. Dr. Gorfine immediately diagnosed my problem and recommended a series of treatments that given me a virtual pain free life. Friends want to know how I became pain free and I tell them it was the Palm Beach Spine & Diagnostic Institute along with Dr. Gorfine and his Staff.
My Mom, age 95 fell twice on Sunday, February 16, 2014 while on vacation in Florida. The fall was due to severe anemia. She nearly passed out again the following Monday morning. We took Mom to Broward Medical Center. The hospital staff fixed the anemia and found she had a fracture in her back due to her recent falls. She was in the hospital for 7 days, 5 days in critical care. The pain was so severe in Mom's' back, we decided to take her to Dr. Larry Gorfine, at Palm Beach Spine and Diagnostic Center, in  Lake Worth, Fl.  Dr. Gorfine. did his magic and Mom felt better immediately. Nobody can do what Dr. Larry Gorfine can do.
Mom is now walking with her cane. The wheelchair never got rented and the walker is collecting dust. We had a VNA Nurse come to her house and she expects Mom to make a complete recovery. Mom said recently she loves her apartment and wants to stay there. Here is a direct quote from Mom dated March 26, 2014 "I went swimming yesterday for the first time since I hurt my back. I could do everything I used to do. Dr. Larry Gorfine changed my life."
Thank you, Dr. Gorfine
Dr. Gorfine and his staff literally gave me my life back. I started seeing Dr. Gorfine in 1994. I had terrible spasms and neuropathic pain. I learned and appreciated the fact that Dr. Gorfine believes in the Hippocratic Oath, especially, "do no harm". He starts with the least invasive procedure and proceeds from there. I had already an electronic implanted pump to manage my spasms and pain, but it did not work. Dr. Gorfine revised it and I have a new lease on life. I am happily looking forward to events in my future. Dr. Gorfine and his great staff will put themselves out to go the extra mile for their patients. They are warm and caring and very interested in improving the lifestyle of everyone they see. I would recommend this practice to anyone whose life has been altered by chronic pain. They are GREAT!
I cannot thank Dr. MacLear enough for the relief I am experiencing in what had been an extremely painful arm. Each time that I would use it, I literally grimaced from pain. I am constantly awed by your diagnosis and the prescribed protocol that helps me again and again. Thank You, Thank You, and once again Thank You!
Dr. Lawrence Gorfine and his staff at the Palm Beach Spine and Diagnostic Institute have made the quality of my life physically and emotionally the best that I could have ever wanted. Dr Gorfine, through his medical expertise, was able to pinpoint the source of my debilitating pain. His knowledge medically gave me hope and strength that I would return to a normal life and a normal level of physical activity, which I have. Dr. Gorfine's staff reassured me with their concern and care. They were caring, supportive and friendly. Dr. Gorfine and staff have given me the return to the life that I wanted: a "new" energetic life.
I had debilitating sciatica symptoms for 6 weeks. Initially, it was so bad that I couldn't move off the floor, sleep for more than an hour, or do any normal activities. Dr. Gorfine and his staff were amazing. It was my first time having any medical problems and they made the whole thing effortless. Dr. Gorfine took time to explain what was causing the problem and how it could be treated. And, after several treatments, I was able to resume normal activities and the pain and leg symptoms where gone. I recommend Dr. Gorfine to all of my friends who are in pain.
After many weeks of going to a chiropractor for bad back pain, I went to see an orthopedic doctor. He sent me to therapy. After weeks of that, he sent me to get a CAT-scan. After seeing the reports, he said I should go see Dr. Douglas MacLear. He was the most caring doctor and told me that he believed some shots would help. After two series of shots I am pain free. I would recommend Dr. MacLear to everyone who has pain. His office staff truly cares about you.
While waiting in self pity to see Dr. Gorfine, I sat around and let my 5' 7" frame grow to 240 lbs. and a size 44" pants. Before being hit by a car I had a career, a house and was a body builder with hopes of competing by the time I reached 50 years of age. In January of 2006, I decided to try Dr. Gorfine's traditional methods of medicine, but had no real hope. Now 3 months later, because of Dr. Gorfine and his staff, I am no longer that 240 lb. pitiful shell of a man that first entered this office. I am now back in the gym, less than 200 lbs., 50" chest, 16" biceps and waist of 36"! Because of Dr. Gorfine, I will now one day be able to reach my goal of winning a body-building championship! I was touched by the way Dr. Gorfine spoke to me and appreciate what he did for me "I OWE MY LIFE TO HIM…
I experienced a bad back injury at work over 3 years ago and have been a patient of Dr. Lawrence
Gorfine since 2014. Dr. Gorfine is a wonderful man who truly cares to do what is best for his patients. I
am convinced that I would not be able to lead a normal life (within reasonable limits) without Dr.
Gorfine's help and care.
I've suffered with lower back pain for years. I thought I tried everything to alleviate the pain, however,
nothing worked. It was so bad I was considering surgery. I am a police officer and it got to a point as to
where I could barely wear my equipment, it was just too painful! A co-worker recommended I try using
Palm Beach Spine & Diagnostic Institute. I am so thankful I listened. It is like they gave me my life back.
After receiving the Radiofrequency Sacroiliac Rhizotomy treatment, I was able to get to work and
continue normal daily activities again.
After experiencing severe pain and inability to walk or get up out of a chair without unbelievable pain, I was recommended to the Palm Beach Spine & Diagnostic Institute. Both physicians were so very caring. They employed new medical therapies, patience and kindness over a period of time. I find myself so improved. I can get up, walk rather well, sleep better and I am truly grateful to these doctors and the water therapy they have recommended. They have all been so caring and I thank each and everyone; nurses and all staff.
I have found the entire staff to be very compassionate and competent in alleviating the pains which I experienced during a terrible case of the shingles.
I have received wonderful care from Dr. Gorfine and his staff. Dr Gorfine is a "wonderful" doctor and a very kind man. He takes time with me when I am in his office for an appointment. He has always done his very best to keep me pain free. I am so fortunate to have such a "fine" and "caring" man for my doctor.