To not be able to move or get out of bed for about 3 years... it took everything I love. The staff at Palm Beach Spine & Diagnostic Institute gave me a lot of hope. It took a few weeks and I started to feel better. It was miraculous. I danced... hiked ... doing kung-fu again ... it's definitely worth it. You can't put a price on feeling good. You cannot put a price on your health.
I have not had pain of any extent for the last 6 month. Personal service is the thing… his technique definitely worked for me. They have been absolutely first class.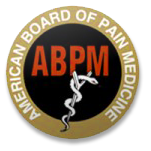 Common Back / Joint Pain Conditions
Palm Beach Spine & Diagnostic Institute 

Specialties
WNN (The Health & Wealth Network) interviewed our own Dr. Gorfine about auto accident injury symptoms and treatments. You can listen to the entire program, initially aired on 95.3 FM / 1470 AM by clicking the video below. For more programs, visit...
read more