Because When You're in Pain - Nothing Else Matters.
 
WORLD-CLASS
PAIN MANAGEMENT SERVICES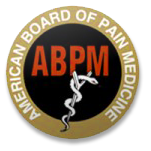 Whether you are suffering from chronic pain or experiencing pain related to a recent accident, our renowned, board-certified physicians specialize in innovative non-surgical orthopedic care.  Our patients receive treatment without the worry of insurance approvals and referrals.  As a result, we are able to tailor your pain management to your clinical circumstances.
With over 30 years in developing this unique approach to pain care, we are leading the way for people to maximize their ability to heal and live their lives to the fullest.
Our Office
Palm Beach Spine & Diagnostic Institute
2290 10th Ave N #600 Lake Worth, FL 33461
Phone: (561)649-8770